Adding Significant Value To Any Company – Last Chance To Register!!
Presents:
Adding Significant Value To Any Company
Sponsored by:
Jeffrey Gregory
Of
Desjardins Financial Security Investments Inc.
Free Raffle Prize: Google Home mini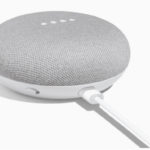 Join us on Tuesday: September 25th.
"We don't print money. We just pick it up off the table."
Lessons Learned from an Operations Management Consultant
Learn how Management Operating Consultants find the money and "cash the cheque" to add significant value to client engagements by working "on" the system rather than "in" the system.
The evening will consist of a facilitated discussion and review of select "tools of the trade" and illustrative case studies for identifying opportunities and putting in place solutions for improving profitability.
Join us as part of the senior leadership team or a trusted advisor who wants to add value to any Company;
Learn why "All work is a process that can be studied and improved."

Add specific tools to your toolkit that will add significant value

Learn how to properly staff your company

Learn how to identify and solve bottleneck problems

Learn to recognize 27 types of non-product time

Learn the actual costs of Non-Product time

Learn how to enhance your current Management Operating System to increase management's ability to identify, measure and act upon all variances promptly.

Learn how to deal with operational "spot fires"

Learn to de-risk and protect your NPV on all capital projects
Our Speaker – David James
David James is a principal in Salvis Group www.salvisgroup.com with extensive experience assisting large and mid-size organisations. Salvis Group builds bridges to higher profitability.
David has worked across a wide variety of industries: marine, mining, smelting, engineering, construction, manufacturing, energy, government and aviation.
Event Details:
Time: informal networking & registration starts at 6:00 PM; Dinner at 6:30 PM; Speaker at 7:15. 
Cost: $49.00
Location: Weston Golf and Country Club, 50 St. Phillips Road Etobicoke, ON Free parking
Meeting fee of $49.00 covers a buffet of salad, roasted chicken, veggies, potatoes, pop, taxes, & tip.

A vegetarian option is available on request. Send an e-mail to Paul Calleri at pcalleri@thegaap.net

Cash bar for alcohol, beer and juice beverages.