Generate Referrals and Grow Your Business
Generate Referrals and Grow Your Business or lose to those who are!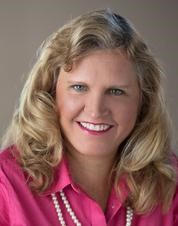 CPD credit: 4 Hours
Complimentary: 1 hour one on one coaching session with Jill Schoenhofer.
Generate Referrals and Grow Your Business!
Wish you had more referrals?
Need to grow your business?
Want to meet the right type of clients?
This workshop is for anyone who wants to grow their business or are in a position required to bring in new clients.
During this half day, 4 hour workshop you will be able to meet other business owners. You will participate in interactive training with exercises proven to be useful for your business. The training includes a process to identify your ideal client so you are more time efficient and can generate more profits.
Measureable tools and skills will be shared to obtain referrals which will help your bottom line. Once you have these tools, you will be able to continue bringing in new clients and achieve success.  Using an assessment tool, you will identify key contacts you already know, who can help with referrals.  This training in a group, will take place in a Markham boardroom and will include the following 5 topics:
10 Steps to Referrals
How to Generate on Going Referrals to Grow Your Business
Assess who You Already Know Who Can Help
Identify 10 Characteristics of Your Ideal Client to Maximize Profits
Discover 7 Types of Networks to Meet Your Ideal Client
Where: 8500 Leslie Street (at highway 7) Suite 101 Markham L3T 7M8  – Phone 905 482 3020
When:    February 22, 2015,   (Beverages and snacks will be provided)
Agenda:
12:30 p.m. – 1:00 p.m.  Registration and Networking Opportunity
1:00 p.m. – 4:00 p.m. Workshop
4:00 p.m. – 4:30 p.m. Q&A and Networking Opportunity
Cost: $197.00  p.p. plus HST (includes handout)
CPD credit: 4 Hours
Jill founded WellConnected to fulfill her passion for helping others succeed in business. A natural educator, Jill has an MBA in Marketing, an Adult Education Certificate and is a certified Extended DISC trainer. After honing her business skills in advertising for ten years she then taught at Algonquin, Seneca and Centennial College for nine years.
Today through WellConnected, Jill focuses on teaching businesses how to leverage their connections and build their business. She fulfills her dream, by helping others fulfill theirs.
Testimonials:
Roger Caesar
Jill I just wanted to take this opportunity to thank you for your incredible and instrumental course.
Before coming to this course I knew that I needed help with networking. But I had no idea how much your course was going to help me. It has opened my eyes to so many different ideas and thoughts in regards to networking. I now know the true meaning of "D.I.S.C." Having the course catered to myself on a one-on-one basis truly helped me to learn about my company and myself and to ask you important and pertinent questions pertaining to it.
You have a wonderful way of making "homework" delightful to do. Keep up the great work and I will continue to incorporate your ideas when dealing with current and new
Mark Friedberg, P.Eng, MBA, QuickBooks Expert"The education I got from Jill on improving my marketing message and on planning/measuring/managing my referral networking activities has significantly streamlined my promotional efforts."