Building a transferable business that will sell for optimal value Sponsored by: Jeffrey Gregory: Registration Is Closed !!
TheGAAP.net Presents:
Building a transferable business that will sell for optimal value
Sponsored by:
Jeffrey Gregory Of Desjardins Financial Security Investments Inc.
Free Raffle Prize: Fire TV Stick with Alexa Voice Remote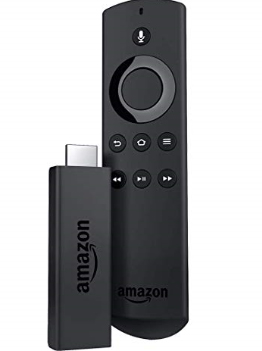 Join us on Tuesday: February the 26th.
2.5 CPD Hours
How the Senior Finance Officer can influence and guide the Business to achieve this outcome. Come to our Feb 26th. dinner and find out how.
Identify the drivers of success in building a business that is transferable and will sell for Top Dollar.
Understand the macroeconomic and demographic data and trends and how they will develop in the next 5 years which is critical to then identify "big ticket" strategies that will drive value in this environment.
The Senior Finance person is a key person on the Executive team to ensure that an appropriate strategic mindset is adopted in the strategic planning cycle and that expectations are managed. It is also imperative that the right advisor team is put in place to guide shareholders and management on the liquidity planning journey. This dinner session will add to your knowledge of being an effective member of such a team.
One of the goals of the evening will be to compute for you, using cloud technology, a score for the current business that you manage to demonstrate some of the value opportunities that are available
Our Speaker:
Stephen Cummings is the CEO and Managing Partner of Rizolve Partners, a boutique strategic business advisory firm that advises clients on: value creating strategies where the establishment of profitable sustainable growth is the imperative; Building Value in private companies to ensure transferability and the planning for and execution of strategic transactions and liquidity events to realize value.
Event Details:
Time: informal networking & registration starts at 6:00 PM; Dinner at 6:30 PM; Speaker at 7:00 PM 
Cost: $54.00
Location: Weston Golf and Country Club, 50 St. Phillips Road Etobicoke, ON Free parking
Meeting fee of $54.00 covers a buffet of salad, roasted chicken, veggies, potatoes, pop, taxes, & tip.

A vegetarian option is available on request. Send an e-mail to Paul Calleri at pcalleri@thegaap.net

Cash bar for alcohol, beer and juice beverages.
Testimonials:
"I am always excited by the classy events, especially because of the ambiance of the Weston Country Club where they are held. The topics are always intriguing and I believe attending these events makes me feel well-informed! You also get to build your network by meeting so many smart people during these events. Kudos to the organizers of TheGAAP.Net for conducting phenomenal events – Looking forward to the next!!" ~ Chinnu Jose
"Great workshop, very valuable and inspiring. I would like to attend the workshop again"  ~Chiedozie Megwa