Cultivating the Emotionally Intelligent and Mindful Finance Professional
TheGAAP.net Presents:
Cultivating the Emotionally Intelligent and Mindful Finance Professional
Sponsored by:
Jeffrey Gregory Of Desjardins Financial Security Investments Inc.
Free Raffle Prize: Fire TV Stick with Alexa Voice Remote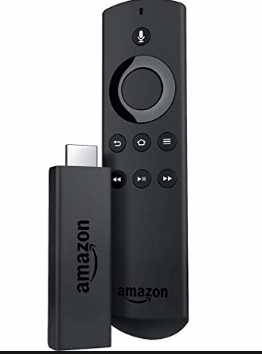 Join us on Sept 30, 2019
2.5 CPD Hours
Come to our September 30th dinner and find out how this presentation will be of interest to any Finance Professional who desires to:
Learn about and apply Emotional Intelligence to reach high levels of happiness, productivity and effectiveness

Optimize self-management and performance

Manage stress with ease

Develop high performance teams
Examples of what is possible if you do the above:
Achieve balance and satisfaction in the workplace

Become highly focused and creative

Apply effective planning, vision and passion to your job
Emotional intelligence (EQ) Is The Soft Skill Needed For Finance Professionals To Manage Their Technical Skills And Bring Them To Optimal Performance.
This presentation will come as an essential guide to help you reach happiness with what you do. It aims at changing your outlook of how you perceive your job, from being a chore to becoming a space for creativity and self-empowerment.
Emotional Intelligence and Mindfulness are a staple of employee development in several Fortune 500 organizations including General Mills, Goldman Sachs, Google, Apple, and Nike, due to their direct impact in improving wellbeing, performance, and engagement and bottom line profits.
Practicing emotional intelligence does not have to be complicated, this presentation is designed using Mindfulness and Visualization as effective and simple tools to help you become highly emotionally intelligent.
Daniel Goleman, a psychologist who helped to popularize emotional intelligence, describes its five components:
1) Self-Awareness
2) Self-Regulation
3) Internal (or Intrinsic) Motivation
4) Empathy
5) Social Skills.
This presentation covers the 5 components of emotional intelligence, with a focus on the Self-Regulation component. Self-Regulation is the integration of all 5 components into your daily life, so you can become highly effective, consistently.
The presentation comes with working exercises and tools to help you dive deep and reflect. At the end, you will be able to use the new skills and tools to immediately apply Emotional Intelligence to your professional life in order to achieve your desired goals.
Our Speaker:
Nada Boutarieh Kamaleddine is a Chartered Professional Accountant and a Certified Global Management Accountant. Nada brings over fifteen years of experience in the field of financial leadership, specializing in delivering high-quality team building solutions and financial results that align with organizational strategy and people culture. In the course of her career, she worked primarily in complex, fast-changing organizations leading teams of chartered accountants and financial professionals.
Nada is an instructor with the Chartered Professional Accountants of Ontario teaching emotional intelligence. Her training is offered at organizations to enhance employee wellness and satisfaction. For more information please visit https://nbconsulting.ca/
Event Details:
Time: informal networking & registration starts at 6:00 PM; Dinner at 6:30 PM; Speaker at 7:00 PM 
Cost: $54.00
Location: Weston Golf and Country Club, 50 St. Phillips Road Etobicoke, ON M9P 2N6 Free parking
Meeting fee of $54.00 covers a buffet of salad, roasted chicken, veggies, potatoes, pop, taxes, & tip.

A vegetarian option is available on request. Send an e-mail to Paul Calleri at pcalleri@thegaap.net

Cash bar for alcohol, beer and juice beverages.
Testimonials:
"I am always excited by the classy events, especially because of the ambiance of the Weston Country Club where they are held. The topics are always intriguing and I believe attending these events makes me feel well-informed! You also get to build your network by meeting so many smart people during these events. Kudos to the organizers of TheGAAP.Net for conducting phenomenal events – Looking forward to the next!!"  ~ Chinnu Jose
"Great workshop, very valuable and inspiring. I would like to attend the workshop again"  ~ Chiedozie Megwa
"Each event is fantastic! I learn something new every time that will help me in my professional and personal life. I hope to be a regular in TheGAAP.net events". ~ Mrigank Kabra
"The workshop was very informative and well organized, covering the relevant topics and providing the right amount of content. The audience had adequate opportunity to ask questions to the speaker and interact with the fellow attendees. It was a workshop worth the time and cost. Look forward to attending the future workshops. " ~ Kul Makkar Director, ITA Canada