Cyber Risk: How can we protect ourselves against it?
TheGAAP.net Presents:
Cyber Risk: How can we protect ourselves against it?
Jeffrey Gregory Of Desjardins Financial Security Investments Inc.
Free Raffle Prize: Fire TV Stick with Alexa Voice Remote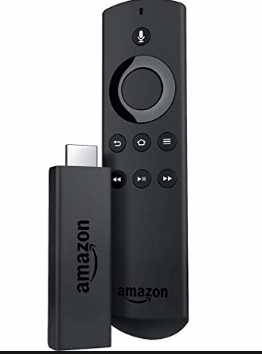 Join us on March 31, 2020
2.0 CPD Hours
As accountants/business owners, we understand the importance of protecting our physical assets and general liability. However, in today's world, there are new exposures that we need to consider. Are you protecting your data? Are you aware of all the possible exposures against your data? Would your business survive a cyber breach? Our speaker, Matthew Filippo, will provide the opportunity to understand the exposure of cyber liability. What is it? How can we protect ourselves against it?
Cyber Liability Insurance will provide important coverage in the event this does happen.
From tax planning to providing advice, accountants play a big role in the success of businesses. Like accountants, a good insurance broker is an essential part to the success of a business. As insurance brokers, our job is to understand the different exposures that could affect the business.
Business owners need to focus on the day-to-day activities of their business and need to ensure they have a good team to help with the success of their business. Business owners do not really have time to fully understand all the exposures and coverages available to them on their business insurance policies.
This is the very reason why brokers can play such an important part in your business. Putting the necessary insurance policies in place can be vital to your business's success.
Our Speaker:
Matthew Filippo
Matthew is a RIBO licensed insurance broker with Insurance Executives Brokers and Consultants Inc. He enjoys working with accountants and other business owners, and has experience in putting together commercial insurance policies to help business owners succeed. Matthew is actively involved in networking, meeting with business professionals on a weekly basis. This allows him to gain knowledge of different industries and businesses, which helps in understanding the different exposures.
Event Details:
Time: informal networking & registration starts at 6:00 PM; Dinner at 6:30 PM; Speaker at 7:00 PM 
Cost: $54.00
Location: Weston Golf and Country Club, 50 St. Phillips Road Etobicoke, ON M9P 2N6 Free parking
Meeting fee of $54.00 covers a buffet of salad, roasted chicken, veggies, potatoes, pop, taxes, & tip.

A vegetarian option is available on request. Send an e-mail to Paul Calleri at pcalleri@thegaap.net

Cash bar for alcohol, beer and juice beverages.
Testimonials:
"I am always excited by the classy events, especially because of the ambiance of the Weston Country Club where they are held. The topics are always intriguing and I believe attending these events makes me feel well-informed! You also get to build your network by meeting so many smart people during these events. Kudos to the organizers of TheGAAP.Net for conducting phenomenal events – Looking forward to the next!!"  ~ Chinnu Jose
"Great workshop, very valuable and inspiring. I would like to attend the workshop again" ~ Chiedozie Megwa
"Each event is fantastic! I learn something new every time that will help me in my professional and personal life. I hope to be a regular in TheGAAP.net events." ~ Mrigank Kabra
"The workshop was very informative and well organized, covering the relevant topics and providing the right amount of content. The audience had adequate opportunity to ask questions to the speaker and interact with the fellow attendees. It was a workshop worth the time and cost. Look forward to attending the future workshops." ~ Kul Makkar Director ITA Canada