Financially Prudent Employee Benefits – An Oxymoron? Sponsored by: Jeffrey Gregory of Desjardins Financial: Last Chance to sign up:
Present:
Financially Prudent Employee Benefits
– An Oxymoron?
Sponsored by:
Jeff Gregory
of
Desjardins Financial Security Investments Inc.
Free Raffle Prize: Garmin Dash Cam 35
Everybody values employees benefits, but often don't really understand the package.  And when it comes time to renegotiate with the vendor you can watch the shoulders drop in anticipation of an arduous process.  As financial leaders it is not uncommon to find the decision making accountability regarding employee benefits packages to come your way.  Want to look like a star?  Join us at this session, to gain more insights on the in's and out's of employee benefits packages and the opportunities to realize a healthy ROI in terms of employee satisfaction AND REDUCING COSTS. This session will cover:
Risk Management Considerations

Removing the Smoke & Mirrors from the Renewal Process

The Real Difference Between ASO and Fully Insured Funding Platforms

The Truth About Stop Loss or High-Level Pooling

How to Know if You Are Getting A Fair Deal

Is a Health Care Spending Account Right for Your Company
If you don't know these terms you should attend to learn them. As with all TheGAAP.net / TFN dinner meetings, there will be ample time for Q&A and discussion at the tables to maximize your learning on this topic.
Ross Bauer, President Bauer Benefits has been working with small to large companies for over 30 years to deliver high value client service and satisfaction. His extensive expertise determines the best funding platform for a company's benefits, tax effective strategies and risk management safeguards for attracting and retaining key employees as well as rewarding employees with the coverage they deserve.   
Registration ends "Monday Nov 27 @ 9AM
Note: Our new venue is strict on requiring advance notice. Late registration is not an option. Don't miss out! Register now!
Event Details:
Time: informal networking starts at 6:00PM; Dinner at 6:30 PM; Speaker at 7:15. Coffee break about 8:15. 
Location: Weston Golf and Country Club,
50 St. Phillips Road
Free parking
Meeting fee of $45.00 covers buffet of salad, roasted chicken, veggies, potatoes, pop, taxes, tip,

A vegetarian option is available on request. Send an e-mail to Paul Calleri at pcalleri@thegaap.net

Cash bar for alcohol, beer and juice beverages.
Our facilitators for the evening are:
Karin Hoernig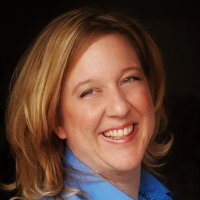 As a motivated, results-oriented Human Resources leader, Karin has a rich and diverse background driving innovative people strategies and vision within the business, government, and not-for-profit sectors.  She's a forward-thinking leader with proven success transforming people processes and systems and aligning them with organizational objectives.  Her 15+ years in Human Resources and HR consulting has enabled her to develop a robust and multi-faceted understanding of the intricacies of human resources, and its impact on organizational vision.  She strives to be a collaborative and approachable professional passionate about partnering with executive leadership to implement vision and drive results with excellence.  As either a self-employed consultant or as a HR leader within an organization, Karin uses networking to build connections to facilitate her work, understand the business and business trends, and meet fabulous people.