Fraud Prevention For Senior Financial Executives: Sponsored by: Jeffrey Gregory
TheGAAP.net Presents:
Fraud Prevention For Senior Financial Executives
Sponsored by:
Jeffrey Gregory Of Desjardins Financial Security Investments Inc.
Free Raffle Prize: Fire TV Stick with Alexa Voice Remote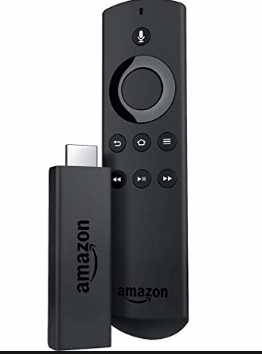 Join us on Nov 26, 2019
2.0 CPD Hours
Come to our November 26th Dinner.
Fraud perpetuated inside companies is seldom talked about and likely only after your company has been a victim. A large reason is that the fraudster is very intent on succeeding, but the company has not put in place the processes, safeguards, systems and resources to minimize the likelihood of success. Don't you want to be a key person who can help in this effort? Learn how companies have been deceived and how to avoid being a victim.
We will have three experts in fraud and fraud prevention (Tamara Kido, Kaitlyn Boyle, Vanessa Greenblatt))  at our Nov 26, 2019 dinner who will provide many key learnings to help you.
Tamara Kido, an investigative analyst with forensic accounting firm, Forensic Restitution, will reveal some common fraud schemes in the workplace as well as red flags to watch out for in your company. 
Kaitlyn Boyle and the team at Centric Investigation Services Inc. provide business owners with surveillance & investigation services to get them the evidence they need to make educated decisions to protect their companies."
You think you can spot a Fraudster. Likely not. Fraudsters are not your typical criminal as gender, age, race, and wealth have no bearing on who commits fraud. What drives people to commit fraud? Behavioural signs are normally there, but do you know what to look for?
Vanessa Greenblatt, a Profiling & Deception Analyst & Body Language Trainer for her company, VMG Investigative Consulting, will share some light on some of the behavioural signs to look for in determining possible Fraudsters in your company.
Event Details:
Time: informal networking & registration starts at 6:00 PM; Dinner at 6:30 PM; Speaker at 7:00 PM 
Cost: $54.00
Location: Weston Golf and Country Club, 50 St. Phillips Road Etobicoke, ON M9P 2N6 Free parking
Meeting fee of $54.00 covers a buffet of salad, roasted chicken, veggies, potatoes, pop, taxes, & tip.

A vegetarian option is available on request. Send an e-mail to Paul Calleri at pcalleri@thegaap.net

Cash bar for alcohol, beer and juice beverages.
Testimonials:
"I am always excited by the classy events, especially because of the ambiance of the Weston Country Club where they are held. The topics are always intriguing and I believe attending these events makes me feel well-informed! You also get to build your network by meeting so many smart people during these events. Kudos to the organizers of TheGAAP.Net for conducting phenomenal events – Looking forward to the next!!" ~Chinnu Jose
"Great workshop, very valuable and inspiring. I would like to attend the workshop again" ~Chiedozie Megwa
"Each event is fantastic! I learn something new every time that will help me in my professional and personal life. I hope to be a regular in TheGAAP.net events." ~Mrigank Kabra
"The workshop was very informative and well organized, covering the relevant topics and providing the right amount of content. The audience had adequate opportunity to ask questions to the speaker and interact with the fellow attendees. It was a workshop worth the time and cost. Look forward to attending the future workshops." ~Kul Makkar, Director ITA Canada