Learn About Blockchain To Enhance Your Value
TheGAAP.net Presents:
Learn About Blockchain To Enhance Your Value
Sponsored by:
Jeffrey Gregory Of Desjardins Financial Security Investments Inc.
Free Raffle Prize: Fire TV Stick with Alexa Voice Remote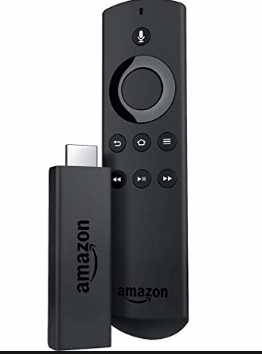 Join us on Jan 28, 2020
2.0 CPD Hours
Come to our January 28th Dinner. These are the learnings you will gain:
Take away the mystery surrounding blockchain technology.

Be able to understand and participate in the discussion around blockchain technology.

Understand the essentials of blockchain technology.

Develop knowledge of the main applications of blockchain technology.
This presentation will provide an introduction to blockchain technology.  As blockchain technology was first implemented in Bitcoin, there will be an introduction to Bitcoin and other cryptocurrencies, as well as smart contracts which originated from both cryptocurrency and blockchain technology. 
Also discussed will be the Libra cryptocurrency which may have broad macroeconomics implications.  Potential application of blockchain technology as a method to digitize and secure common business documents such as invoices, sales orders, purchase orders, and shipping documents will be highlighted. 
Our Speaker:
Dan McAran has a DBA (Doctor of Business Administration) degree from Henley Business School, University of Reading (UK) and a CPA, CGA designation. His research has focused on integrating intuitive interaction into information systems technology and has received international recognition.
He has over 21 years experience in various roles with technology providers to the Canadian market with a focus on legal technology. He has co-authored several articles on emerging legal technology and has presented at Staples Studio on blockchain, neural networks, and the internet of things (IoT).
Event Details:
Time: informal networking & registration starts at 6:00 PM; Dinner at 6:30 PM; Speaker at 7:00 PM 
Cost: $54.00
Location: Weston Golf and Country Club, 50 St. Phillips Road Etobicoke, ON M9P 2N6 Free parking
Meeting fee of $54.00 covers a buffet of salad, roasted chicken, veggies, potatoes, pop, taxes, & tip.

A vegetarian option is available on request. Send an e-mail to Paul Calleri at pcalleri@thegaap.net

Cash bar for alcohol, beer and juice beverages.
Testimonials:
"I am always excited by the classy events, especially because of the ambiance of the Weston Country Club where they are held. The topics are always intriguing and I believe attending these events makes me feel well-informed! You also get to build your network by meeting so many smart people during these events. Kudos to the organizers of TheGAAP.Net for conducting phenomenal events – Looking forward to the next!!" ~ Chinnu Jose
"Great workshop, very valuable and inspiring. I would like to attend the workshop again"  ~ Chiedozie Megwa
"Each event is fantastic! I learn something new every time that will help me in my professional and personal life. I hope to be a regular in TheGAAP.net events." ~ Mrigank Kabra
"The workshop was very informative and well organized, covering the relevant topics and providing the right amount of content. The audience had adequate opportunity to ask questions to the speaker and interact with the fellow attendees. It was a workshop worth the time and cost. Look forward to attending the future workshops." ~ Kul Makkar Director ITA Canada