Auditing and Assurance Standards Board (AASB)
---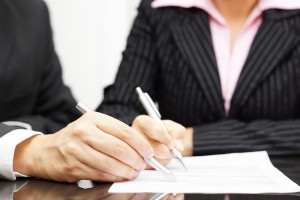 AASB Decision Summary
The Auditing and Assurance Standards Board (AASB) summary of decisions has been prepared for information purposes only. These decisions are tentative and reflect only the current status of discussions on projects and other matters. These might change after further deliberations by the AASB.
Note: Decisions are final only after a formal voting process.
These are a couple of the (CASs)
Canadian Auditing Standards (CASs)
Auditor Reporting
The AASB unanimously approved an invitation to comment on implementation considerations related to adopting the ISAs on auditor reporting as CASs. The invitation to comment is expected to be issued in the summer of 2015.
Auditor Reporting – Special Considerations
The AASB discussed comments received on the AASB's Exposure Draft, "Reporting on Audited Financial Statements: Special Considerations," which proposes revisions to CAS 800, Special Considerations – Audits of Financial Statements Prepared in Accordance with Special Purpose Frameworks, and CAS 805, Special Considerations – Audits of Single Financial Statements and Specific Elements, Accounts or Items of a Financial Statement. The AASB also discussed a draft response letter to the IAASB's Exposure Draft with the same title. A final draft of the response will be reviewed by the AASB Chair and Vice Chair prior to submission.
How do you feel about these decisions? Is there anything you can add to these decisions?