Biggest Fears as a CPA (Part 2)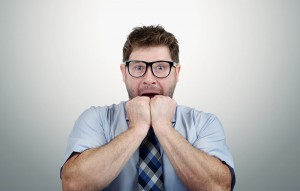 How are you dealing with your biggest fears as a CPA of your company?
If you hold the most senior accounting position; it is your responsibility to be on the lookout for factors that affect your financial or management reporting and the business your company is involved in. If you're not; you should let that person know of any developments that you have discovered. After all this is good experience for you now and the next position that you will hold and if your company is not keeping up to date, you know your competition is.
They say the best way to deal with your fears is to face them. How are you facing your fears? Do you have any advice for our members on how to face their fears in their companies?
Visit TheGAAP.net daily to be kept up to date on accounting information, trends and changes.
Visit also for your CPD needs:
http://thegaap.net/professionaldevelopment/
Thank you for making TheGAAP.net your source for keeping up to date on accounting.