Reducing Telecom Costs Increases Productivity and Improves Profitability
TheGAAP.net Presents:
Reducing Telecom Costs increases Productivity and Improves Profitability
Sponsored by:
Jeffrey Gregory Of Desjardins Financial Security Investments Inc.
Free Raffle Prize: Fire TV Stick with Alexa Voice Remote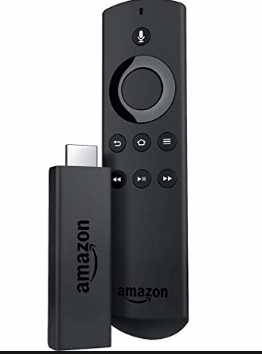 Join us on Oct 28, 2019
2.0 CPD Hours
Come to our October 28th. Dinner
Small leaks sink great ships (Benjamin Franklin). Many companies don't have the time or just don't understand how much telecom unnecessarily drives up operational expenses, because telecom cost isn't the #1 priority for most companies.  Is too much of your company's money left on the table because there simply isn't enough time to review telecom bills, blind faith in telecom providers and lack of expertise in the telecom landscape? 
Learn the many ways to reduce telecom costs and optimize services. 
Haley Field, our speaker is an expert in reducing costs in the telecom field. She will discuss:
How telecom trends and technology add to or decrease profitability  

Telecom Audits are the solution to reducing  overhead and ongoing monthly recurring costs (MRC)

Billing errors: the road from identifying them to recover your money

Telecom fraud: can this happen to your company and how to minimize it

Misconceptions in Corporate vs. Consumer Telecom Contracts

Productivity and telecom bills

Improve purchasing decisions

RFPs and procurement – is this the solution to the best deal?

How to increase production with audit efficiencies

VOIP – cost reduction or money pit?

Corporate vs BYOD Wireless plans

Telecom Cost Reduction Case studies

Examples and Case Studies
 Our Speaker: Haley Field
As a Principal for PBC Communications Inc., Haley works with Finance Executives on a contingency basis to create audit efficiencies and profitability in all areas of telecom.  PBC's vendor agnostic approach has been improving purchasing decisions and effectiveness for companies of all sizes and industries for over 10 years.  Their expertise in telecom includes wireless and data, long distance, landlines, internet, conferencing and bulk cable.  Haley is an experienced public speaker who has appeared on radio and television in her 25+ years in Business Development. 
Event Details:
Time: informal networking & registration starts at 6:00 PM; Dinner at 6:30 PM; Speaker at 7:00 PM 
Cost: $54.00
Location: Weston Golf and Country Club, 50 St. Phillips Road Etobicoke, ON M9P 2N6 Free parking
Meeting fee of $54.00 covers a buffet of salad, roasted chicken, veggies, potatoes, pop, taxes, & tip.

A vegetarian option is available on request. Send an e-mail to Paul Calleri at pcalleri@thegaap.net

Cash bar for alcohol, beer and juice beverages.
Testimonials:
"I am always excited by the classy events, especially because of the ambiance of the Weston Country Club where they are held. The topics are always intriguing and I believe attending these events makes me feel well-informed! You also get to build your network by meeting so many smart people during these events. Kudos to the organizers of TheGAAP.Net for conducting phenomenal events – Looking forward to the next!!"  ~Chinnu Jose
"Great workshop, very valuable and inspiring. I would like to attend the workshop again" ~Chiedozie Megwa
"Each event is fantastic! I learn something new every time that will help me in my professional and personal life. I hope to be a regular in TheGAAP.net events." ~Mrigank Kabra
"The workshop was very informative and well organized, covering the relevant topics and providing the right amount of content. The audience had adequate opportunity to ask questions to the speaker and interact with the fellow attendees. It was a workshop worth the time and cost. Look forward to attending the future workshops." ~Kul Makkar Director ITA Canada