Webinar on Standards – Developments in IFRS
---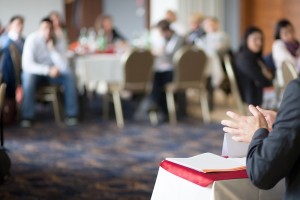 Accountants: This IFRS Webinar is important for some and imperative for others
Webinar – Developments in IFRSs: 2015 Mid-year Update
The Standard announced "Tune in to this webinar on June 19, 2015 (French) or June 26, 2015 (English) to get an up-to-date briefing on IFRSs."
It is important that International Financial Reporting Standards (IFRSs) be kept up to date by all those who are involved with IFRS and imperative for those who prepare the financial statements.
For the rest of the Accountants who don't work with it: they should have some understanding of it; as they are our Standards that we use.
This webinar features the following speaker:
Linda Mezon, FCPA, FCA, AcSB Chair
You can register on the CPA Canada website as follows:
https://event.on24.com/eventRegistration/EventLobbyServlet?target=registration.jsp&eventid=995068&sessionid=1&key=0AF7EBCB70D631547091A4A77EC15F6A&sourcepage=register
Will you registering for this webinar? Please let your fellow members know about the webinar and to register quickly.