When will you enter the Consulting field?
---
I have been a Consultant since 2004. I had thought that I would consult as a career at the end of my permanent working career but took the plunge earlier.
Is if for every one no. Careful consideration is required.
By Robert Half Management Resources on September 18, 2015 at 3:20 PM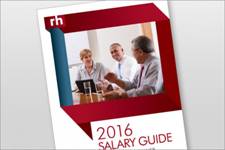 For skilled, experienced professionals who are considering the consulting path, 2016 could prove to be an opportune time to enter the field. Research for the 2016 Robert Half Salary Guide for Accounting and Finance suggests that consultants with in-demand skills are likely to be highly sought-after by employers next year.
Read More >
Visit TheGAAP.net daily to be kept up to date on accounting information, trends and changes.
Visit also for your CPD needs:
http://thegaap.net/professionaldevelopment/
Thank you for making TheGAAP.net your source for keeping up to date on accounting.