Accounting – The CPA gender pay gap
---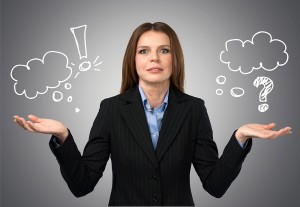 A survey of compensation among CPAs is about to be released. Have things changed since the last report and how does the profession compare with others?
When Robin Taub entered the job market, she was convinced that, in her case, there would be no disparity in compensation compared to her fellow male graduates. As a vigorously recruited honours student from the Rotman School of Management, she felt sure the top CPA firms would offer her a package commensurate with her high-achieving potential. Even though she did not know it, chances are her compensation fell short of her male counterparts'. Now chair of CPA Canada's Women's Leadership Council, the bestselling author, speaker and leader in the field of financial literacy is not surprised that, even in 2015, the gender pay gap still exists.
CPA Canada is on the cusp of presenting its membership with a new compensation survey to complement the profession's very first one on the topic back in 2013. The 2013 survey, which tallied results from 21,147 respondents, revealed that women in the profession — from graduates to veterans, working in practice, industry, government, academia and nonprofits — earned a median compensation of 84% of that of men. Women working through a CPA's most productive years (between 35 and 64) earned about 80% as much as their male counterparts. Expectations are that the data garnered from the new survey will confirm that accounting is not unique among the major professions: all stubbornly maintain a pay gap many experts thought would have significantly narrowed by this point in the millennium.
Some statistics show that women in the general population of workers often choose lesser-paying fields of employment and part-time work, and that having children can affect career progression. Those who believe the gender pay gap is a myth — for instance, many conservative politicians in the US Congress who have voted down pay equity legislation — speak only to these factors as the reason for the pay gap. Removal of these influences, in the naysayers' view, would narrow the disparity to almost nil.
But statistical analyses run counter to such a claim. And they definitely do not explain the wide differential in wages revealed in OECD data from 35 countries, which shows New Zealand has the narrowest gap at 5.62% while Canada stands seventh at 18.97%.

Source: https://www.cpacanada.ca/en/connecting-and-news/cpa-magazine/articles/2015/May/the-cpa-gender-pay-gap
Visit TheGAAP.net daily to be kept up to date on accounting information, trends and changes.
Visit also for your CPD needs:
http://thegaap.net/professionaldevelopment/
Thank you for making TheGAAP.net your source for keeping up to date on Accounting.
---

Paul J. Calleri, CPA, CMA
Paul J. Calleri, Chartered Professional Accountant
Management Consulting & Accounting Services
416.876.3798
Proudly celebrating 10 years in business in 2014!